Trinity School of Medicine recently held its May term white coat ceremony earlier this month at the main campus on St. Vincent in front of an audience of friends, family, faculty, and local medical VIPs.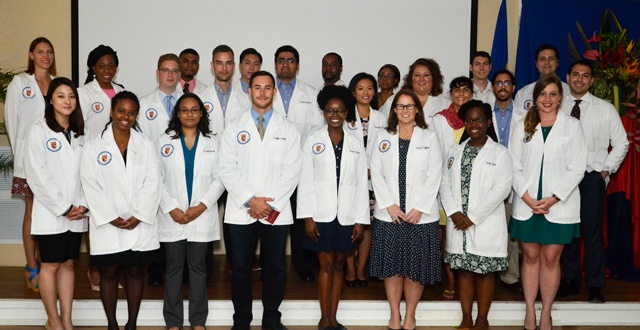 Dr. Samuel Hazell, surgical attending at Milton Cato Memorial Hospital, spoke at length on the privelage and responsibility of a life in medicine and its intrinsic value as a service to the community, keenly noting that, "The whitecoat is not a status symbol to be worn to draw attention to yourself. It should be worn with humility."
He told the newly matriculated medical students that, "to be a compassionate doctor is to suffer with the patients. Humility allows us to learn from others even after we feel that we have arrived. Temper knowledge with humility. This is the message of the white coat. . .Make yourself available to your patients and have a keen sensitivity to [their] needs," he encouraged, "the good physician treats the disease; the great physician treats the patient with the disease." Dr. Hazell went on to highlight experiences that had brought him most satisfaction throughout his career, concluding that ultimately, "We [as physicians] serve the patient with kindness as well as knowledge."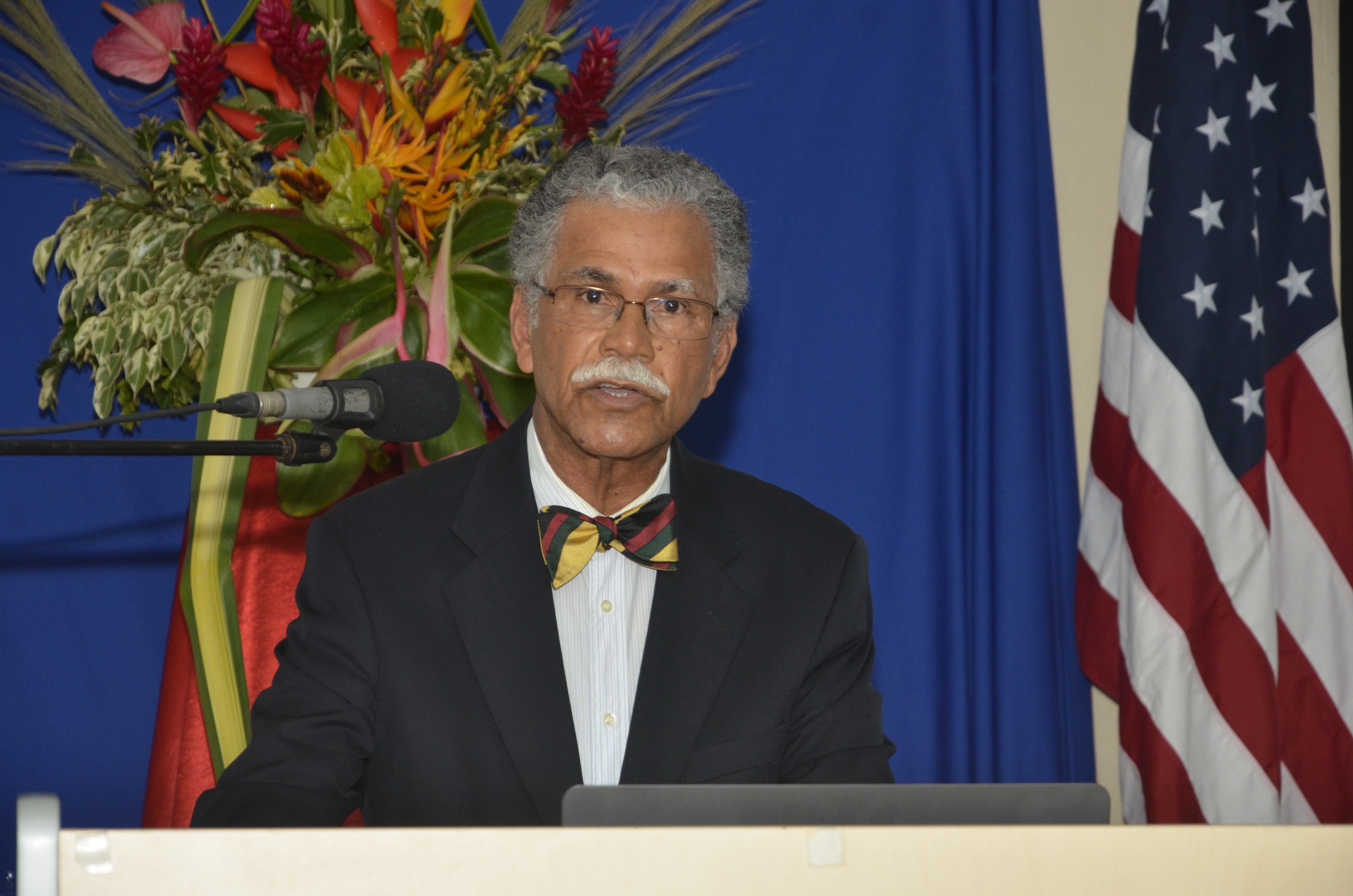 (Left to right: Dr. Samuel Hazell, Trinity's Dean Adkison, and Associate Dean Jack)
Dr. Frances Jack, associate dean of students, took to the podium and introduced the new crop of students to her well known brand of encouragement, taking time to make sure that while they'd assumed a tremendous responsibility, and their coats are a symbol of a life in service to others, they were also, "a sign of Trinity's faith and confidence in [them] and their future, and that the coat is personally placed on each student's shoulders by just some of the individuals who will support, guide, and mentor students in their education."
Trinity's new students were robed in front of visiting family and friends by associate dean of academic affairs and evaluation, Dr. Andreas Reymann and associate dean of continuing professional education, Dr. Mignonette Sotto. Each was personally welcomed to Trinity School of Medicine and into the profession by Dean Adkison and Sir Frederick Ballantyne, Governor General of St. Vincent and the Grenadines.