Med students around the world know the anxiety of deciding on a specialty, so it's always heartening to hear a fifth term student (Trinity's final year of basic sciences) moving confidently towards a professional focus, and having that inclination confirmed by practical clinical experience during the early stage of medical school.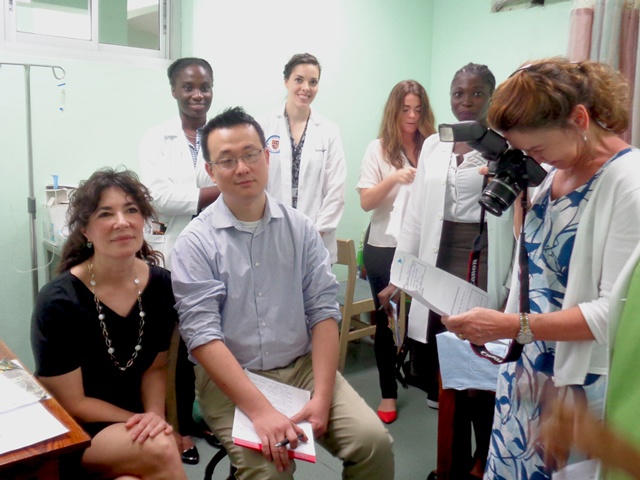 Kathryn Bakkum, fifth term student of Trinity School of Medicine, after completing a service trip with the World Pediatric Project's ophthalmology and plastic surgery missions was another proud example of Trinity's clinical service culture. Bakkum, thrilled to be granted such an opportunity stated, "Moving forward, I'm definitely interested in working in pediatrics. That was my main interest in this mission. Just being able to work with Dr. Brown [a visiting pediatric opthamologist] and how she works was a tremendous exeperience. At the end of this term, I'll be heading back to the United States and I'm very much looking forward to come back here to St. Vincent to give back something to the community."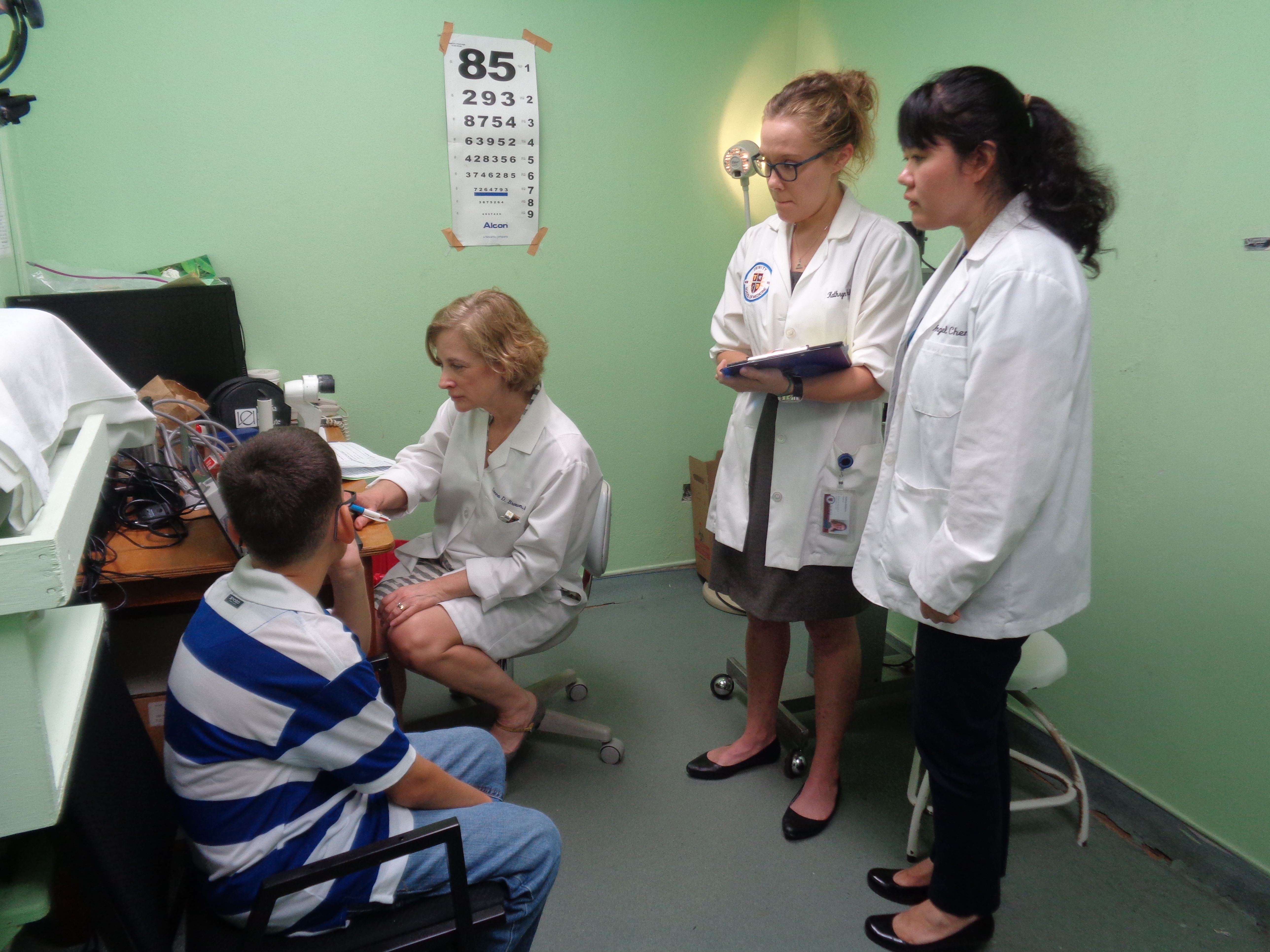 (Dr. Donna Brown, the visiting opthamologist, works out of Richmond, VA and volunteers annually with the WPP on St. Vincent, seeing children from throughout the Eastern Caribbean region.)
Student Angel Chen had a similar experience to Ms. Bakkum, adding, "I've always been interested in pediatrics, so this is another great learning experience for me. Seeing what pediatric ophthalmology is like is another great experience for me. I saw some unique cases today. I'm really intrigued by these doctors interacting so well with these little kids, babies even, which is a skillset above and beyond their medical training."
The student experiences were enriched as they were able to interact with a dynamic team of specialists from Richmond, Virginia. Along with Dr. Donna Brown, they were joined by Dr. Nadia Blanchett, plastic surgeon; Dr. Hao Zhang, plastic surgery resident; Mary O'Hanley, nurse anesthetist; and Cindy Jeter, OR nurse with Mirian and Darrel Kerr comprising the speech pathology team. Their efforts were were joined by local practitioners who combined to offer medical and surgical services to their young patients. As Trinity students observeed and interacted, the specialists highlighted teachable moments where students were allowed to involve themselves in activities like looking at x-rays and asking questions.
Another student, Dannielle Samano concluded the conversation, noting, "My experience today has been exhilarating. I had some time to observe plastic surgeries and it was amazing to see pictures of patients the doctor had seen many, many years ago and to see those patients come back to show the transformations." She too was fascinated by the ophthalmologist's skill and in procedure. Then with Dr. Browne, the way that she handles the young children and helping them to be able to see. It was awesome to witness that and to be a part of it." She reported that what she valued most from the experience is that somewhere in the future, she may have to works with children and that introduction would have been a great help.
All told, 104 young patients were seen and treated on this latest WPP/Trinity mission.
Trinity continues to provide these unique experiences for its students, whether through The WPP, the Village Doctor Exercise, or just regular visits to Milton Cato Memorial Hospital.