Trinity's ongoing partnership with the World Pediatric Project has lead to another successful trip to the Eastern Caribbean. The final mission of 2016 was recently conducted at the Milton Cato Memorial Hospital in Kingstown earlier this month, this time bringing international experts to focus on advanced scoliosis treatment.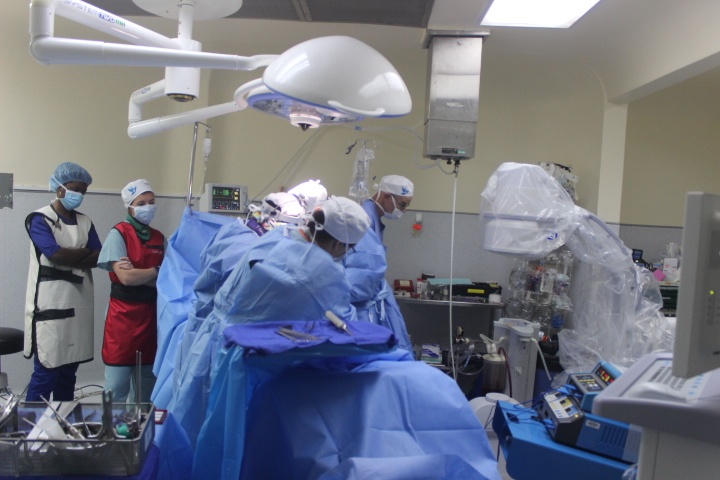 The World Pediatric Project's Richmond, VA based orthopedic team consisted of lead pediatric orthopedic surgeon, Dr. Victoria Kirsten; with pediatric orthopedic surgeon, Dr. Gregory Hale; pediatric anesthesiologist, Dr. Mike Estes; OR Nurses Mary Debbie Walton and Kelly Hasse; RN Carter Hunter; Neurophysiologist Erin Rose; and Christopher Pinney, In-country support. SVG local specialists providing further aid were orthopedic surgeon, Dr Charles Woods; and visiting general surgeon with training in spinal and orthopedic surgery, Vincentian, Dr. Kimani White. These guests were, in turn, assisted by Trinity School of Medicine 5th term student teams.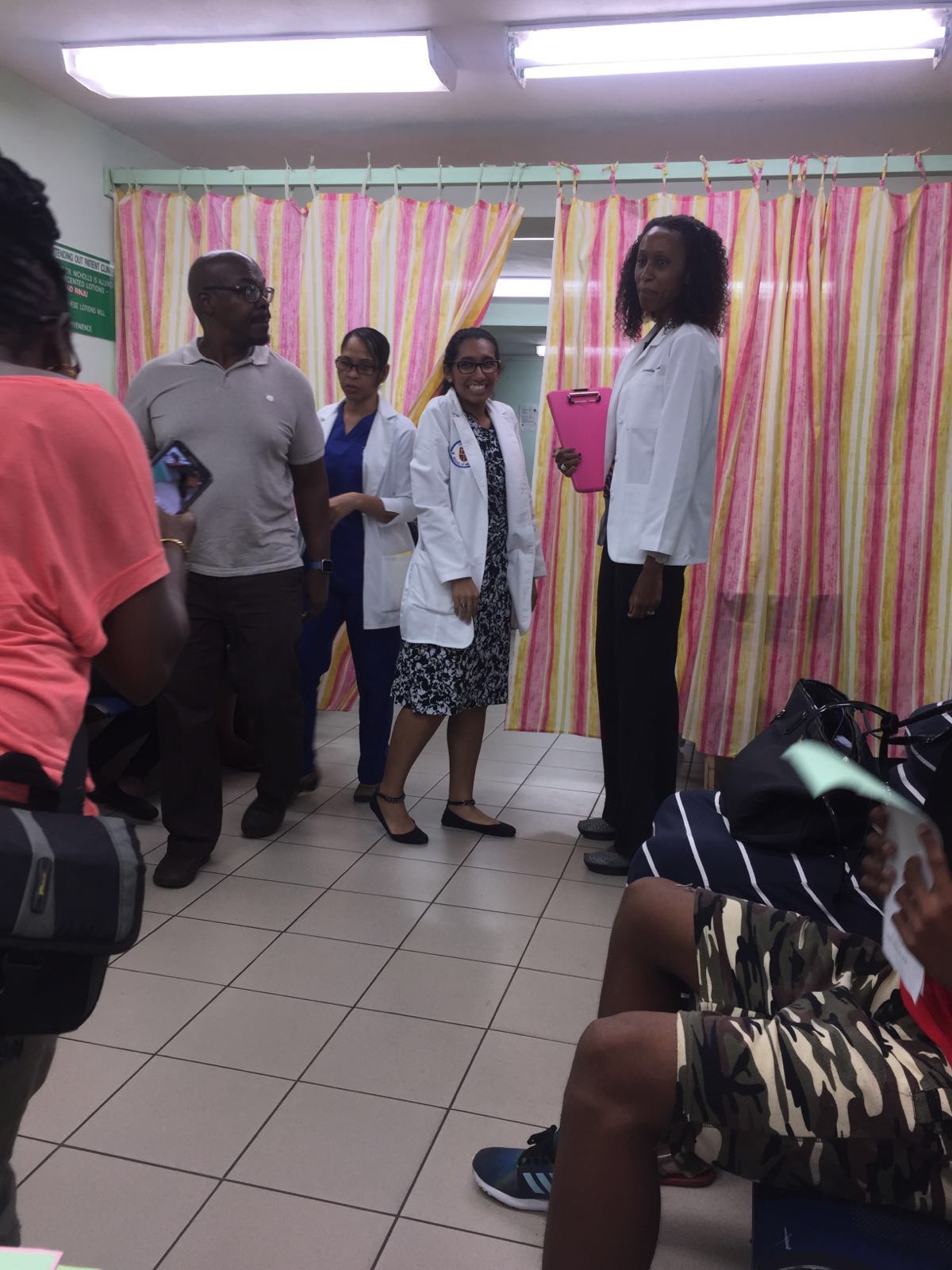 Student involvement included shadowing consultations, reporting, "We wrote notes, interacted with the patients, examined x-rays and saw how the doctors went about measuring the actual curve of the spine. Then it was determined, based on the curve, what kind of treatment plan would be undertaken." On consultation day, a total of sixty-four patients were seen with thirty-three being from St. Vincent and the Grenadines and thirty-one coming from countries like St. Lucia, St. Kitts, Dominica, Barbados and Antigua.
Of these, a total of ten surgeries were performed on patients between the ages of twelve and nineteen years. These included one spinal hardware adjustment, two removal of hardware and debridement, and seven other spinal surgical procedures. In addition to their roles during consultation, the students were given the opportunity to observe several of the surgeries themselves, from within the OR. All of the pediatric patients were not just comfortable and recovering well, they were ambulatory by the end of the trip.
The WPP Scoliosis Mission resonated with the students. While there are often multiple ortho missions a year, this in particular was a unique opportunity for students to learn combining a number of inter-disciplinary skill sets within a single specialty. When asked why it created such an impact on their training, student Calvin Pilbeam said, "I'm very honored to be a part of this where I got the chance to come and shadow physicians from the United States that are doing such great work down here. I was aware of scoliosis before joining this mission, but it's so prominent here [in St. Vincent], I learned more than just what was in our textbooks. Talking with the patients, seeing the severity, and observing the procedures, asking questions, it was incredibly valuable and moving."
As is clear from their quotes an indelible impression was left on the students, further inspiring them to strive to give back one day like the team from Virginia. Calvin continued, "These are wonderful physicians that donate their time and it's awesome to see the impact they leave on this community. I was struck by their compassion and selflessness. Once we go back to the States and become physicians, it's something so many of us want to join. We all started doing this because we wanted to help people and this is an opportunity that people in need can take advantage of."
Avani Shukla, another student leading one of the teams, sincerely recommended that any student should grab the chance to take part in the WPP missions. "I obviously knew about scoliosis but I'd just never seen patients with it. This severity in the US, it's just not as common or prolific. Today's exercise was very important for me," she said, "Anytime you have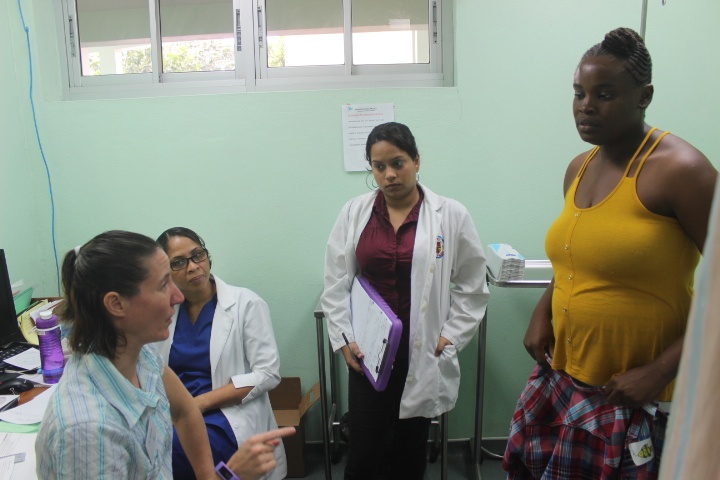 an experience like this, you learn more, gain more information and you just continue to grow. No matter how much you know, you can always learn something new or something extra, maybe even see something done a different way."
For students of Trinity (present and future), there's greater opportunity than ever to take part. For 2017, the World Pediatric Project plans to add an additional orthopedic mission to St. Vincent and the Grenadines, to more swiftly address the incidence of the disease in patients presenting at an older age rather than earlier when corrective measures are more manageable with the resources on the island. Trinity students will, of course, be right by their side.