Trinity School of Medicine has always prided itself on the strength and ambition of its students. So many of our future physicians come our way looking for something new; whether that's a unique learning environment built on support and a strong relationship with the faculty, a curriculum with an emphasis on clinical skills and service to patients, or just a fresh start. In this next edition of our alumni spotlight, meet Dr. Thomas Oliver, MD, CFPC.
Something Different
Dr. Oliver is our focus here not just for his time at Trinity, but also for what he's given back to the school and other Canadian students. As Trinity's first Canadian student and a member of our first class, as you will come to find out over the course of this piece, he is a pioneer and we couldn't be more proud of his accomplishments.
Why Trinity
His path to medicine was unexpected, but ultimately straightforward. While Dr. Oliver comes from a family of lawyers, he took a different route, earning his undergraduate degree in biology from the University of Northern British Columbia and then taking a job with the Investigatory Drug Program and Advanced Therapeutics at the BC Cancer Research Centre. Not one to shy away from further challenge, he was inspired to medicine by a friend of the family. He attended one of Trinity's early information sessions, met with the administration, and ultimately selected Trinity out of all the schools he applied to, citing class size as the main factor, and something more students should consider.
As a aside, some medical schools in the Caribbean are so large, they'll claim a January class of 250 as "small" and offering a personal approach to a students' education. Trinity's January term, on the other hand, never exceeds 25 matriculants, meaning the students in this coterie group are actually outnumbered by the faculty.
After finishing his basic sciences on campus in St. Vincent, Dr. Oliver completed his core clerkships in Chicago and Atlanta all the while planning his electives to create opportunities in Canada. After graduating with Trinity's inaugural class, he returned to Canada, specifically Manitoba, for his residency.
From Genetics & Metabolism to Family Medicine
Dr. Oliver initially matched to genetics and metabolics, and while he found the work interesting, he ultimately transitioned to family medicine, finding it more in line with both his lifestyle and medical interests. With this new track, he focused on patient care, working closely with northern First Nations peoples (Oji-Cree, Red Sucker Lake, and Berens River communities, among others). The harsh winter climate and associated risks of exposure rounded out his early training from the hot, near-equatorial St. Vincent, now having treated everything from tropical conditions to extreme hypothermia. "It's sensitive work. Just a nudge can send someone into arrest, and at every temperature they reach as they recover, there are different protocols to maintain control and maximize their chances of survival with minimal shock." He recently moved back to his home in British Columbia and obtained his license with the College of Surgeons and Physicians of British Columbia. He is now continuing his work in the Okanagan area, serving the 58,000 people in Vernon Jubilee Hospital's catchment.


On Canada
Dr. Oliver was Trinity's first Canadian student and to call him a trailblazer is an understatement. He was the first to enter the highly competitive CaRMS program (matching into genetics and metabolics back in Winnipeg, MB) and, in fact, did a significant amount of legwork with the Trinity administration on paving the way for other Canadian grads.
He had the following advice for his colleagues at Trinity today:
"The most important thing you can do to return home to practice is to take electives in Canada during your clinical rotations at sites where you want to pursue a residency." He emphasizes that it's an excellent way to become a known quantity to the Canadian health system in general and a familiar face to the residency selection comittees when the time comes.
He added, "The responsibility in Canada is much more complete during clinical rotations and this is also a factor to be aware of. In the US, clinicals are 100% patient care. In Canada, you may have half the patients a resident would have, but they're completely your responsibility, including 24 hour call, administrative work, paperwork, etc. The rotations in Canada inculcate you into the administrative nuances of Canada's national healthcare system.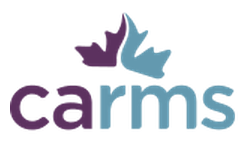 As a result, internationally trained residents returning to Canada can face a very steep learning curve. The standardized nature of medical education in Canada means their students are afforded the luxury of learning hospital operations as well as the finer points of care during their clerkships. As a result, in your residency, IMGs can feel "Thrown directly into the deep end because the expectation is you've done a Canadian clerkship." Simply put, your medical knowledge will be more than enough, but they expect you to already understand the paperwork, the administrative steps of service and authorizations unique to Canada. Dr. Oliver is quick to note, however, that this is a smaller part of the overall role of a physician regardless of where they're in residency, that medicine is still the primary focus, and that this learning curve, while daunting, is surmounted in a matter of weeks at most.
He cautions however not to try to "just grind through," and adds, "don't be afraid to ask questions." Noting that there's no animosity or judgment, it's just a matter of veteran staffers making assumptions about your systemic operational experience. As soon as you ask for instructions to catch up, that guidance is readily available and freely offered to fresh residents.