As Trinity continues to guide future physicians through their medical education, the administration has initiated a plan to restructure and grow enrollment processes. This is an exciting time for Trinity, as new methods are adopted to not just maintain, but effectively scale, and even increase the level of attention and committment we feel students should expect of their medical school.
Applicants have steadily increased as word has gotten out on the quality of the education and success our graduates have found in the US and Canada. In response, Trinity has expanded its admissions team. Dr. Paula Wilson and Dr. Frances Carter, associate and assistant deans of admissions, and Stacy Meyer, VP of communications and enrollment, will now be joined by executive director of admissions Dr. Michael Miller and associate director of admissions Dr. Seth Wollman. With this expansion comes a re-drawing of designated geographic territories to allow the admissions team to better get to know their "local" universities, as well as the opening of sattelite offices in Chicago and Los Angeles.
Dr. Michael Miller, Ph.D., new executive director of admissions, will coordinate the growing infrastructure of student recruitment. His role is built from the ground up to use his extensive experience (see below) to oversee the enhancement of our potential students' experience with the process, and ensure that all qualified applicants across the US and Canada are given the proper attention and evaluation. He will also conduct interviews himself, primarily in the Midwestern United States.
Dr. Miller received his BA with honors in liberal arts and history with a minor in English from Clemson University, a master of science in higher education from FSU, and his doctor of philosophy in higher education from FSU. He brings over 35 years of pedagogical stewardship to Trinity, as well as a deep background in academic research. Dr. Miller has presented at conferences on topics ranging from technology in education, admissions ethics, and diversity, on to student health care, strategic planning, and even longitudinal examinations of enrollment trends. Dr. Miller's expertise has guided countless students through nearly every major institute of higher learning in Georgia, and that trend will only continue now that he has rejoined Trinity School of Medicine's administration.
---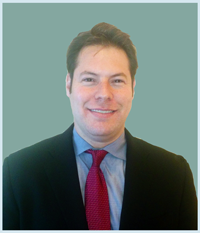 Dr. Seth Wollman, MD, MPH. Dr. Wollman is the new associate director of admissions. Based out of the new Los Angeles office, Dr. Wollman serves as the point of contact for the Western United States.

Dr. Wollman attended the University of California (Davis) and graduated from St. Matthew's University School of Medicine. Dr. Wollman's past experience includes residency training in internal medicine at Franklin Square Hospital in Baltimore as well as research at Cleveland Clinic in Weston, FL.
Dr. Wollman earned his masters in public health from Barry University in Miami Shores and served as faculty in the school's physician assistant and podiatry programs. Dr. Wollman brings a bicoastal, bilingual (English and Spanish) perspective, his clinical research experience, a passion for mentoring and teaching, and public health to the Trinity School of Medicine administration. He, like all of us at Trinity, are proud to take part in finding and guiding the next generation of physicians into the practice of healthcare, and ensuring that their practice reflects the values of the school and addresses the needs of both the U.S. and throughout the world.
Please join us in welcoming these new team members! With September's class already matriculated and the January and May terms around the corner, they've already hit the ground running. And check back frequently; this is just the first stage of an ongoing implementation to better engage with, and serve, Trinity's students. Click here to get acquainted with the entire administration.