Trinity is not a typical medical school. Beyond its dogged attempt to continuously evaluate and improve its own curriculum, it is an institution dedicated to living its declared culture of caring and service. It's a crucial part of a student's education: if Trinity wants to produce physicians that go the extra mile for their patients, Trinity must always do whatever it can to go the extra mile itself.
An excellent example of this is "Walter."
Last month,Trinity retired one of its cadavers and, in doing so, once again took the opportunity to pay respect to the donation to science and education, while reaffirming the sense of community and purpose on campus.
The cadaver (known as "Walter" to the faculty and students to protect the anonymity of the donation), was cremated and interred after a brief Vincentian celebration of life ceremony.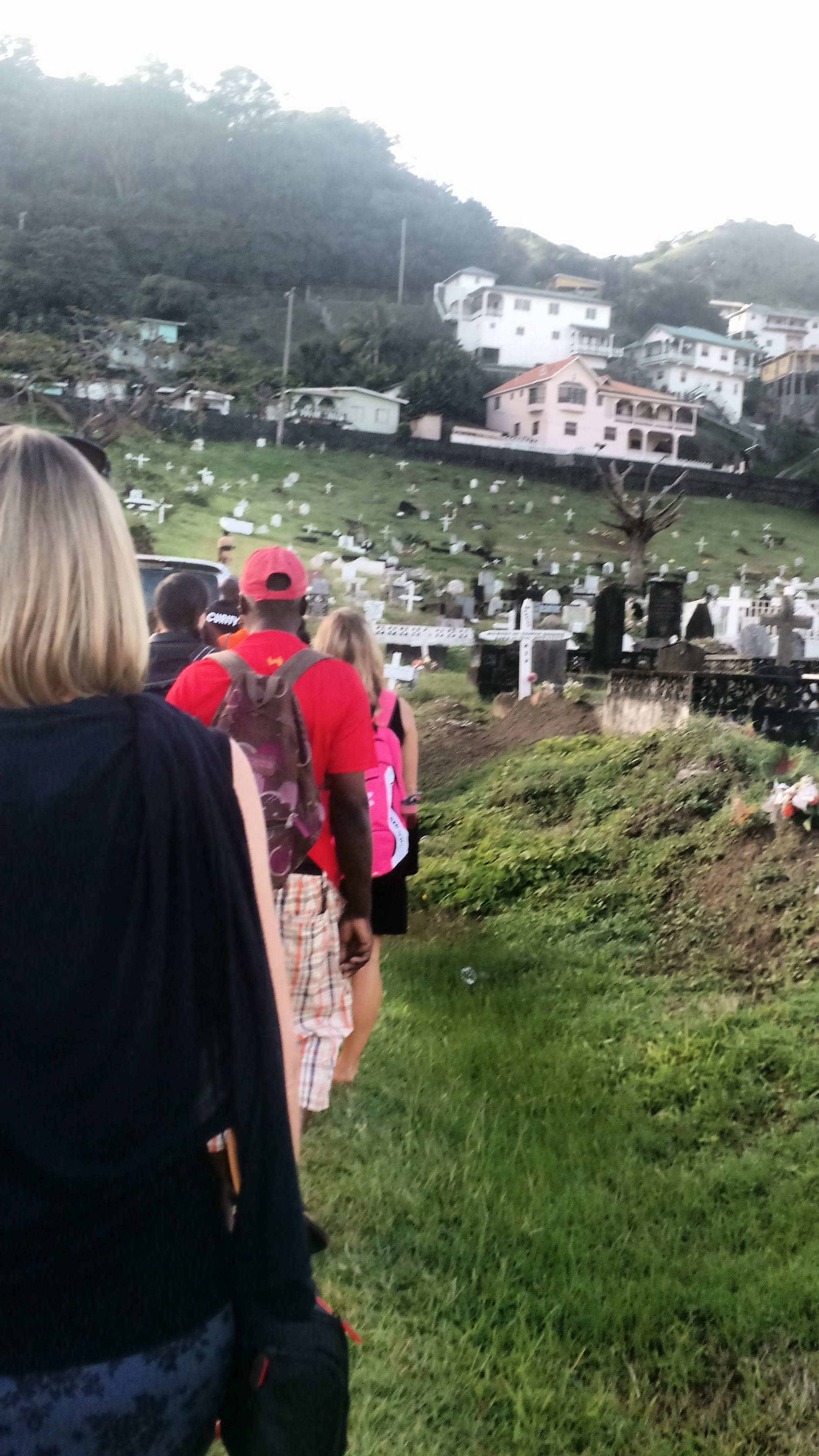 Dr. Frances Jack, associate dean of students and assistant professor of medicine, called Walter's contribution, "a legacy of selflessness which has allowed the students to receive knowledge in the most tangible way. He and his family, they believed in humanity, and hoped by this single act that they could make a difference." Trinity president Steve Wilson received a plaque commemorating Walter's place among cadavers used at Trinity and reemphasized Dr. Jack's sentiments. Pastor Dr. George Frederick presided over the ceremony and added with a smile: "In my forty-nine years of ministry, I've never done something like what I'm about to do today."
The service included readings and songs from students and a surprise musical exhortation from Dr. Conrad Nedd himself, assistant professor of medicine and department chair of clinical services. Those in attendance were primarily students who had worked with and learned from Walter. Third term student, Avani Shukla, noted "Him giving his body so that we could further our education is a very humbling experience".
The ceremony was followed by an interment of the ashes at the Kingstown Cemetery with a full funerary procession.